Welcome to Lake Auto Services
If you live in Korokoro, Petone, Maungaraki, Alicetown, or the surrounding areas and need automotive repairs, you've come to the right place!
Lake Auto Services is a specialist in older cars, but we are fully skilled and proficient in all makes and models and can provide you with a comprehensive automotive repair service, no matter what you drive.
Originally established in 1985 by Ross Lake, Barry Carrington worked for Lake Auto Services for ten years before taking ownership in 2017. Lake Auto Services has quickly gained a loyal customer base thanks to our dedication to customer service and quality workmanship. Barry has over 40 years of experience in automotive repairs, and a passion for automotive that extends to the racetrack. Barry has been enamoured with motorsports his entire life, and often works on the compliance team at racing events.
OUR SERVICES

Book Service
For all engine types ; Petrol, Diesel, LPG and Electric/Hybrid

Inspections
WOF Inspections, Pre-Purchase Inspections, Pre-Trip Inspections

Brakes, Steering & Suspension
Bushing Replacement, Power Steering Repairs/Replacement, Lift Kits and 4wd Upgrades

Air & Cooling Systems
Radiator/Heater Repairs and Replacement, Head Gaskets, Coolant Flush, Thermostats. Air Conditioning Repairs : AU40528

Engine Repairs
Reconditioning, Testing, EFI Diagnostics, Cylinder Heads

Clutch & Transmission Repairs
Servicing, Repairs and Replacement, Manual Transmissions, Automatic Transmissions, Differentials and CV Joints


and much, much more.
Arrange your next appointment
Pickup and drop-off by request
Opening Hours:
Monday to Friday 8:00am – 5:00pm
Saturday by appointment only
Closed Sundays and Public Holidays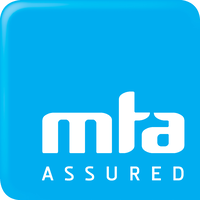 What our awesome clients say
Recent testimonials from happy clients

I have used these guys for years – always provide an excellent, honest and well-priced service and very convenient location, ie leave the car there and hop on the train to work. 

Both my husband and I have been provided with supremo advice and service and will definitely be using Lake Motors for servicing our vehicles. Genuine, professional and on to it mechanics. Thanks Barry and Chris!

Good honest service. Barry has been great to deal with from start to finish.

Quick and friendly service.

I am doing big mileages at the moment so needed to get the tyres checked. I choose Lake Auto Services because their workshop is very neat and tidy and I thought they would take as much care in their work as they do in their workshop. They gave me a quote for two new tyres and a wheel balance and did the job quickly and professionally. They also brought to my attention the fact that the car was overdue for a service, not pushing for the job, just concerned if I was doing lots of miles I should get it done. I checked and they were correct so they then did the car service. All done cheerfully, at a reasonable price and in a professional manner. I feel this garage can be trusted to do a good job, they take pride in their work and I have since been back for a car warrant. Thank you, Lake Auto Services.

Respected and very experienced MTANZ member… honest and quality repairs. Barry and the team are excellent.
©All rights reserved. Lake Auto Services. Powerpage Website by OurAuto Digital